Emaro M in competition
​​​​​​​
Addington Premier League 28–30 April 2023
Emaro and Maria scored 67.4% in their first premier league inter 2. They made the top 10 against established riders like Andrew Gould (Team GB) and were one of only 2 non-British pairs to do so.
What a start to the season!!!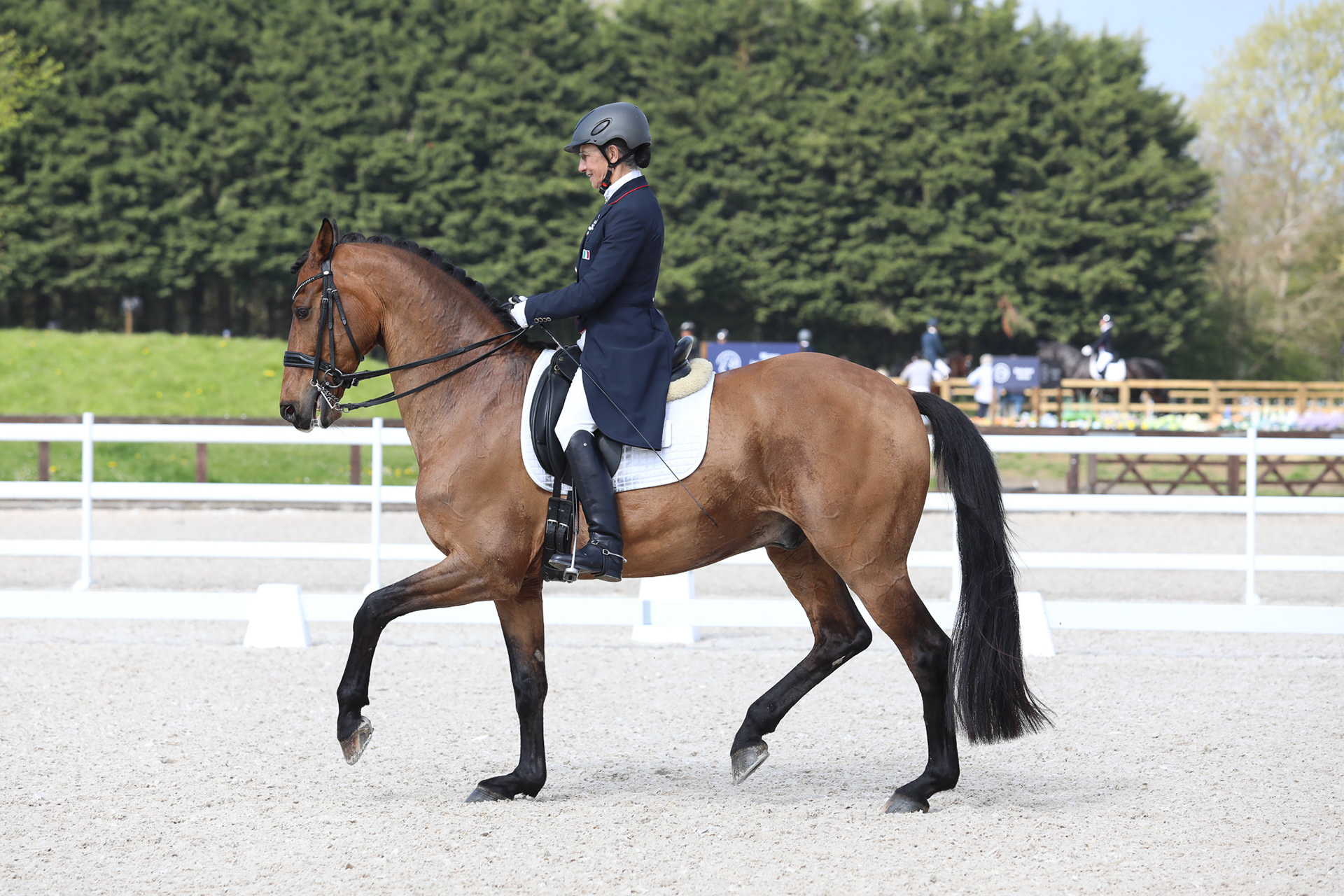 Belmoredean 20th April 2023
Emaro M and Maria are having a great start to the season with another personal best at their new level: inter 2. They scored 68.97% at Belmoredean as part of their preparation for Addington Premier League next week.
Belmoredean 6th April 2023
The hard work of the winter is beginning to pay off with Emaro and Maria scoring their best ever mark in an FEI test at Belmoredean in the Inter II. 
Addington CDI1* 17 -19th March 2023
Emaro M and Maria had a good show to kick off the season with a great PSG and sound Inter 1. Their winter training showed in the quality of riding in both of the tests. 
Maria will be riding mostly internationals this season and this was a good start!!
Hascombe 18th & 23rd February 2023
Emaro and Maria kicked off the season with two local shows at Hascombe Equestrian Centre over the last couple of weeks. After a hard winter of training, they were moving up the levels doing two Inter II tests. 
They are looking forward to a good season, moving up the levels as the season progresses.
Keysoe International CDI3* 7–9th October 2022
Emaro and Maria had a great show at Keysoe, finishing their season in style. Their Inter 1 test was great to watch - the highlight video is below. They placed 13th with 64.3, a superb score for their first international. 
It has been a great season, from their
first Premier League in April to their first International in October with so many personal bests along the way. At DO Dressage we couldn't be more proud!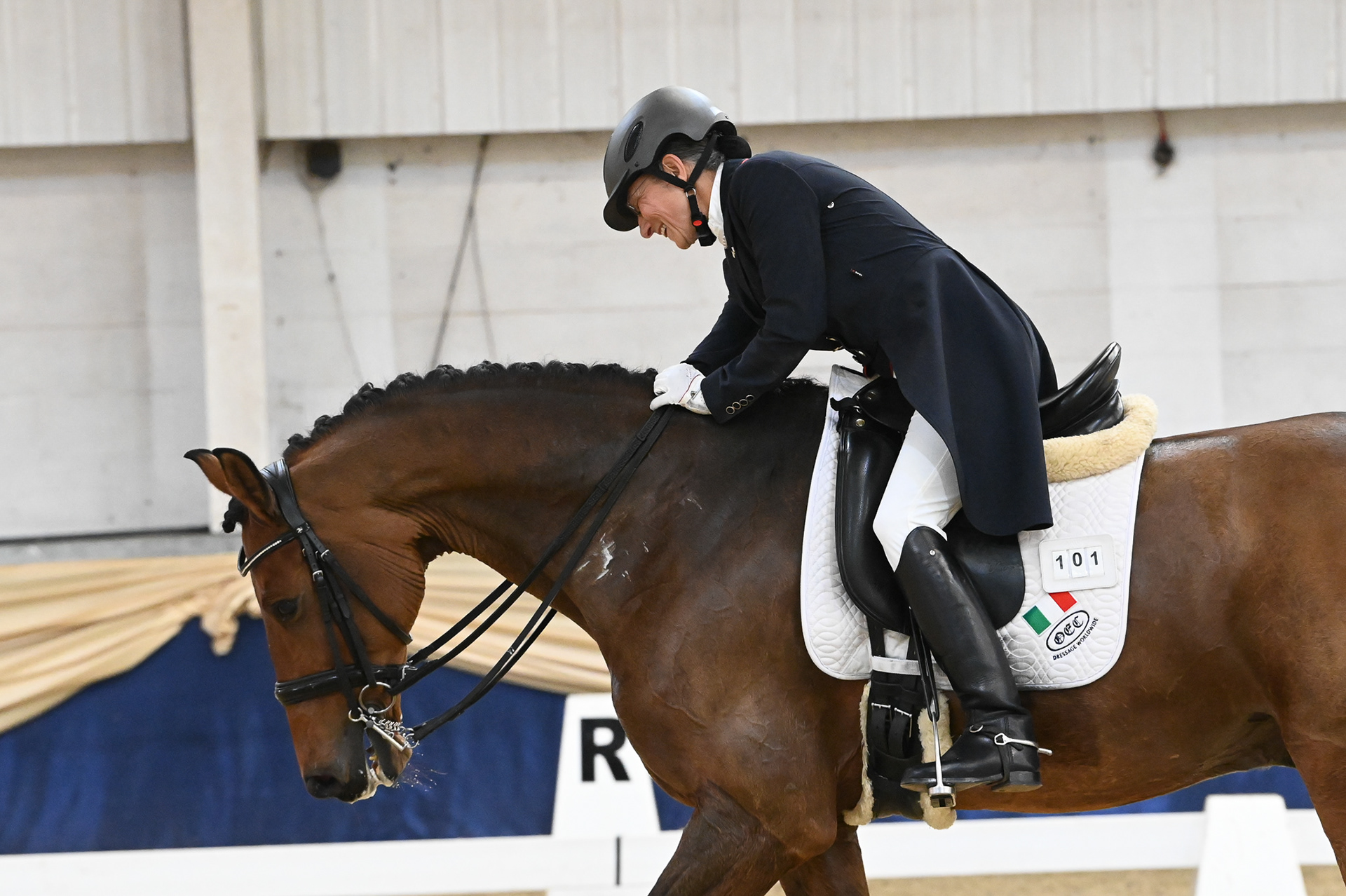 Belmoredean 22 September 2022
Emaro M and Maria took their recent training to Belmoredean and real test conditions. They achieved the best score yet for PSG and underscored preparations for the international in two weeks' time!
Bury Farm High Profile Show 26-28 August 2022
Emaro M and Maria showed that preparation pays off with two personal bests at Bury Farm: their highest mark at inter 1 and their highest mark yet at a Premier League/High Profile show. In addition, they placed in inter 1 for the first time, coming 5th in their class. 
So a great show for Emaro M and Maria who have had a wonderful season so far. Their first international is only 5 weeks away and will close out their 2022 season.
Belmoredean 28th July 2022
Back at Belmoredean Emaro M and Maria raised their bar yet again with another personal best, again at inter 1; they just keep getting better and better! They also secured their place to end their season in October at their first CDI. What a year this has been for this pair, from Advanced medium to international in a year.
NAF 5* Hartpury Festival of Dressage 5th – 10th June 2022
Another personal best at Premier League for Emaro M and Maria, this time in inter 1! A good show that continues a season of learning and improving. 
(Photographs by Kevin Sparrow photography)
Wellington Festival of Dressage 7th – 12th June 2022
A great show for Emaro M and Maria who achieved a personal best score in PSG and at Premier league level! A great achievement!! They also competed at Inter 1 for the first time, showing promise and holding their own. All in all, a great weekend for the pair!
(Photographs by Lottie Elizabeth photography)
Hickstead Dressage Festival 12th – 15th May 2022
Emaro M and Maria rode two PSG tests at Hickstead. Again a lot to like and a lot to learn from their new spots in the premier league as their coach Vicki Thompson-Winfield said, they held their own in the warm up arena with Charlotte Dujardin and Carl Hester!
(Photographs by Spidge photography)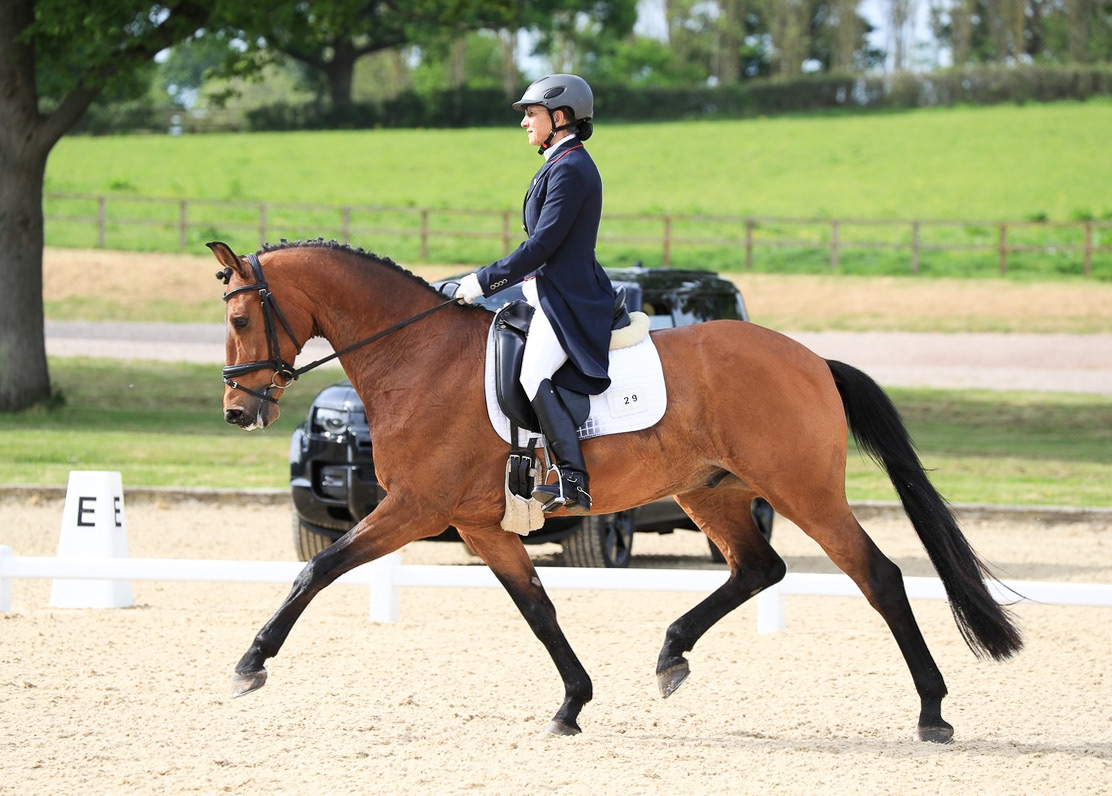 Keysoe Premier League 29th April – 1st May 2022
Emaro M and Maria rode two PSG tests at Keysoe. There was a lot to like as they began their journey in new territory: British Dressage Premier League.
(Photographs by Kevin Sparrow)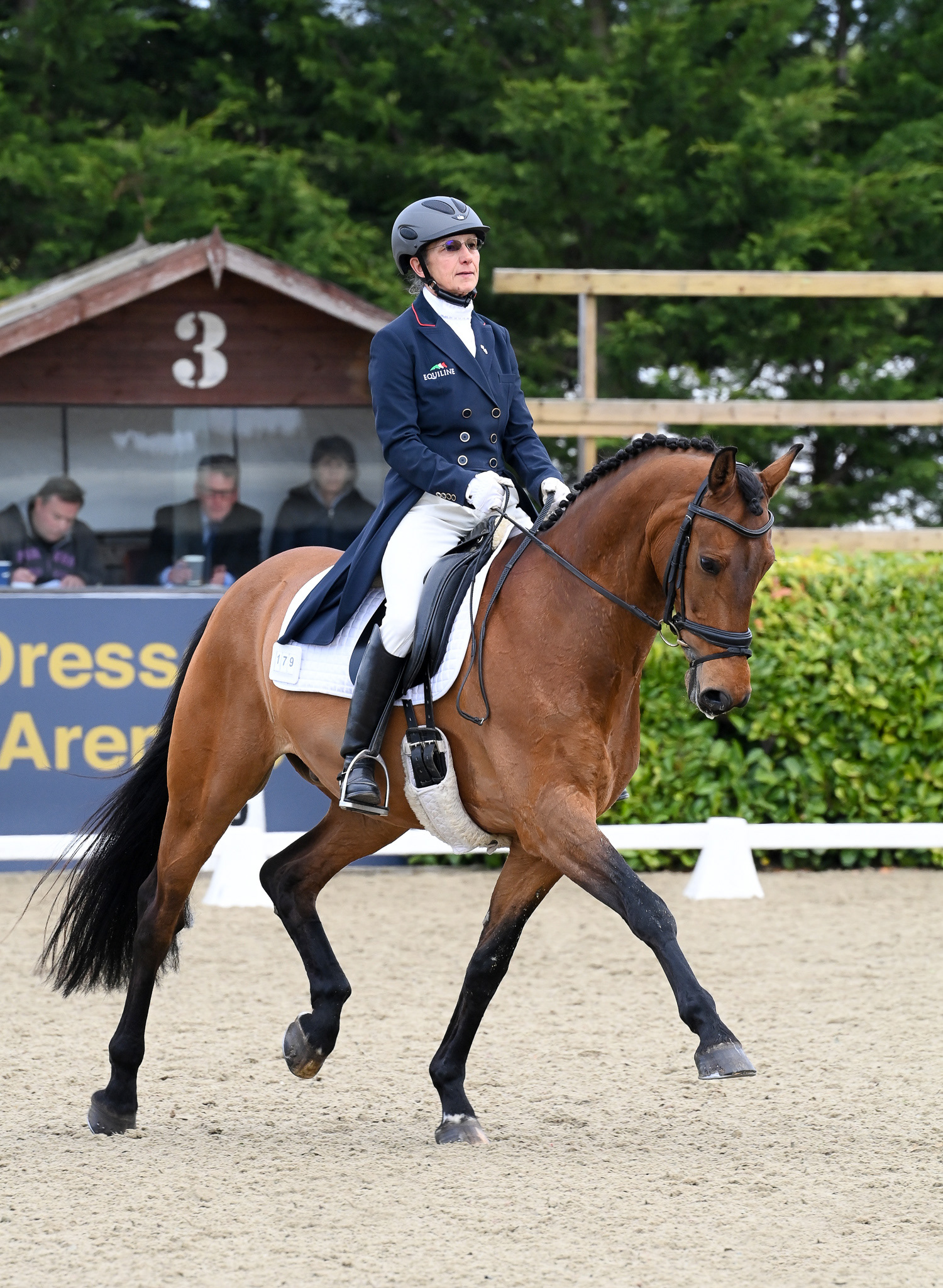 Golden Cross 9th April 2022
First in class at PSG again for Emmy and Maria, and second overall. 
Belmoredean 24th March 2022
Another first in class for Emmy and Maria, this time second overall as they move up another level to FEI PSG. 
(photographs by LRG photography)
Belmoredean 10th February 2022
Another first for Emmy and Maria having moved up a level from 2021.
(photographs by LRG photography)
Belmoredean 25th November 2021
Another two firsts for Emmy and Manella ...
(photographs by LRG photography)
Belmoredean 28th October 2021
Two firsts for Emmy and Manella!!
(Photographs by LRG photography)
Belmoredean 16th September 2021
Two firsts for Emmy and Manella
(Photographs by LRG photography)